Maree von unserer Partnerorganisation für Au Pair-Aufenthalte in Neuseeland verrät dir, warum die Region Waikato eine tolle Destination für deinen Auslandsaufenthalt ist und was diese alles zu bieten hat.
Location of Waikato
Waikato is one of the most diverse places in New Zealand – geographically and culturally. I have lived here for 25 years and have experienced many of the great attractions the Waikato has to offer and it's only getting better as the biggest city, Hamilton, continues to grow due to more and more people moving here! The best part about the Waikato is that it's an easy drive to a number of other great places in New Zealand – Auckland, Tauranga, Rotorua and Taupo are all only 1-2 hours away.
Experience Waikato
Waikato has an abundance of great restaurants and night life to take you into the wee hours of the morning if that's your thing! Victoria Street, the main street in Hamilton has an incredible of choice for eating options, nightlife or cafes for casual gatherings with friends. The Waikato Event Centre draws in International Artists for concerts and the Waikato Chiefs have a loyal rugby following here, with their home stadium in the centre of town.
If you're a sporty person, then this is the place for you! Borrow, hire or buy a bike while you're here as the Waikato has some of the best cycle trails in New Zealand, many which have only been developed recently. There is river cycling, bush cycling trails and mountain biking thrills to be found in The Redwood Forest in Rotorua.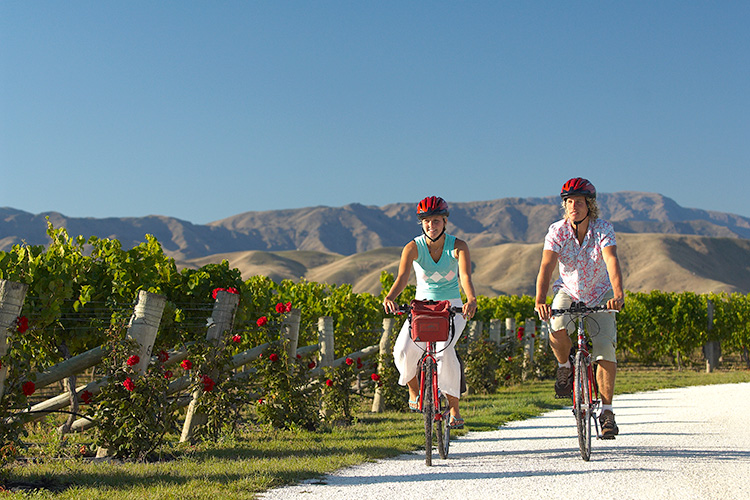 Some of the enticing cycling options are:
Cycling the banks of the mighty Waikato River. With a variety of sections taking in native forest and birdlife, hydro dams, suspension bridges, exhilarating downhills and stunning views, there is plenty for mountain bikers to enjoy.
The Timber Trail follows historic tramways through the ancient native forest of the Pureora Forest Park. It stretches for 85km between Pureora village and the old logging town of Ongarue, offering riders a backcountry adventure through an area abundant in birdlife.
To the north of the region is one of its hidden gems – the Hauraki Rail Trail. This 82km ride makes a great three-day ride and stretches from Thames on the Coromandel Peninsula to the historic Waikino Railway Station and Waihi in the east, and the spa town of Te Aroha to the south.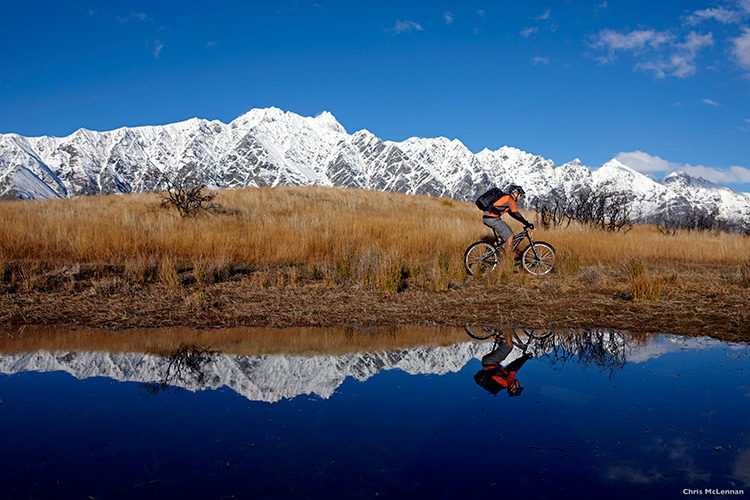 For information on these and other cycle trails in the Waikato follow this link – www.waikatorivertrails.co.nz
Out and about
About 25 minutes' drive to the West of Hamilton is the beautiful beach town of Raglan. If you like to surf and hang out with a friendly, nature loving community then go and visit Raglan. On the way stop and walk down to the Bridal Veil Falls, a beautiful waterfall which tracks through native bush before opening up into a stunning clearing showcasing the waterfall. But back to Raglan – you can do surfing, kayaking, windsurfing, swimming, diving, fishing, kiteboarding, hiking, or sunbathing and to top it all off enjoy the best fresh fish and chips on the Raglan Warf at the end of a sunny day!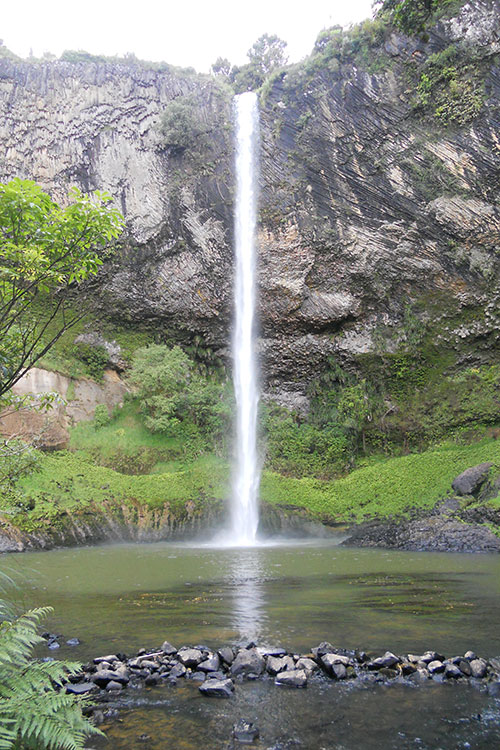 If that's not enough adventure for you head South of Hamilton to The Waitomo Caves. This is the central location for visiting the beautiful Waitomo Caves and the Rurakuri Cave, both of which I've been through and they are an amazing experience. These caves are famous for their glow worms and different caving options. For real adventure junkies there are options for abseiling the caves and a black water rafting experience. I have done the black water cave experience and you will never forget it – wetsuit, underground, head light, small and large caves, an inflatable tyre to float on (this is your raft) small waterfalls to jump off underground – it's truly magic.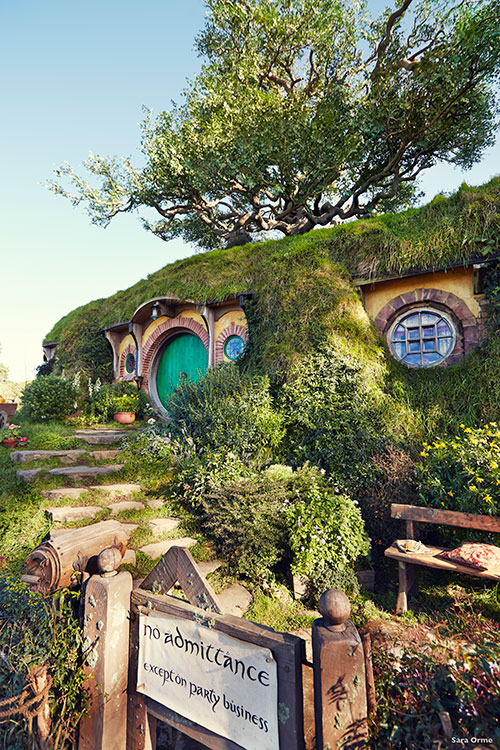 If you're after something a little less adventurous then Hobbiton is a great place to spend a morning or afternoon. This site is where the world famous The Lord of The Ring movies were made; you can take a tour and see the 3 actual underground homes that were used in filming and learn about the filming techniques that were used. On your way to the Waitomo Caves you will pass through Otorohanga and can stop and see The Kiwi House. If you want to see a kiwi up close, then you will not be disappointed. As Kiwi only come out at night, their purpose built nocturnal environments encourage the Kiwis to come right up to the class where you can listen to the special calling sounds they make as they forage for insects.
The present and the past
The Waikato is rich in Maori Cultural history. It was one of the first places settled by Maori when they discovered New Zealand and the Maori King has his residence here at Turangawaewae Marae. A few times throughout the year the Marae is open for visitors and it's a wonderful experience to enter the Marae and see the beautiful carvings and hear about the history and customs of the local and Iwi.
Throughout the Waikato there are sites that can be walked to see old Pa's (where people lived) and places of remembrance and importance for Maori.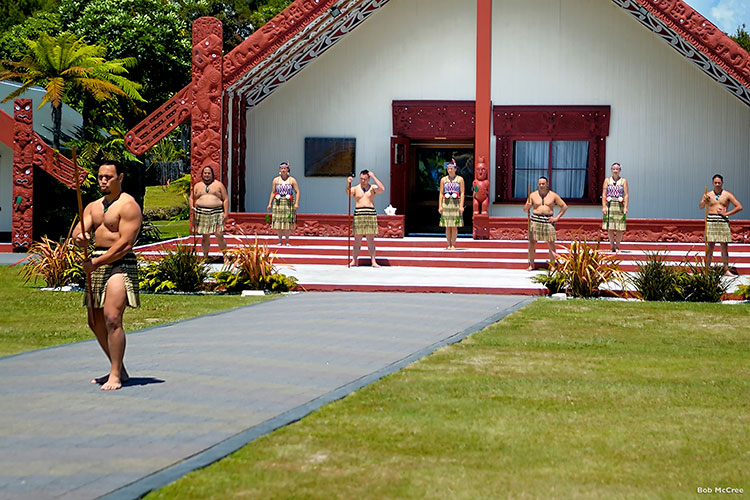 Looking after Nature is part of Maori values and beliefs as they believe all people can become Kaitiakitanga (guardians) of the land, rivers and wildlife. Make some time to head out to the Maungatautari Reserve.
Come and experience for yourself the New Zealand environment the way it used to be – an ancient, vibrant pestfree forest alive with native wildlife including many of New Zealand's rarest and most endangered insects, birds and fish. Step through the pest-proof gate into another world where ancient New Zealand forest towers majestically above well maintained walking tracks and the air is filled with birdsong. I've heard the night tour especially is worth going to. There are numerous hiking and walking trails, the Hamilton Gardens for a lazy day and the best children's playgrounds for all age children – all free! Come and visit us in the Waikato – you won't be disappointed.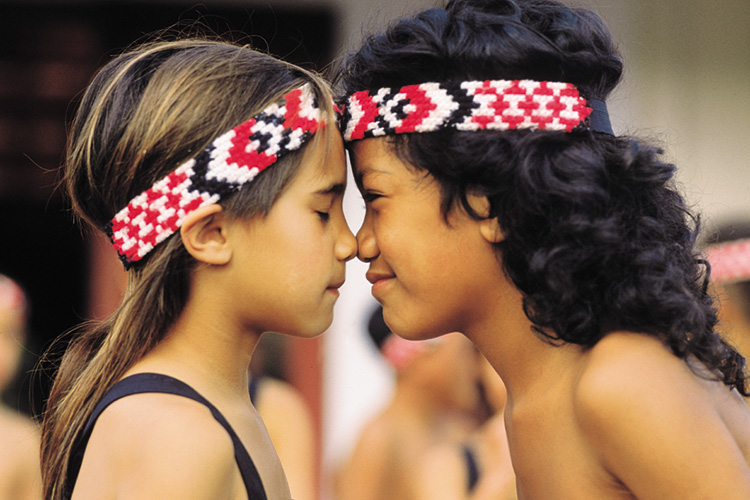 I can't wait to meet you!
Maree, Education Co-ordinator for the Waikato Region
Auch Jayne von unserer Au Pair-Partnerorganisation schwärmt von ihrer Heimat Neuseeland – Erfahre in ihrem Beitrag, warum Wellington die coolste Hauptstadt der Welt ist.
---
Hast du Lust bekommen, als Au Pair nach Neuseeland zu reisen und für einige Zeit in einer Gastfamilie zu leben? Dann schau dir unsere Au Pair-Programme in Neuseeland an.