Shiree von unserer Partnerorganisation für Au Pair-Aufenthalte in Neuseeland verrät dir, warum Auckland eine tolle Destination für deinen Auslandsaufenthalt ist und was diese Stadt alles zu bieten hat.
Why Auckland
Auckland combines all the energy and excitement of city life with spectacular natural beauty in every direction, and I'd never live anywhere else. World-class food, wine, coffee, designer shopping and a thriving arts and culture scene is matched with beautiful harbours, islands, beaches, forests and volcanic cones that offer countless adventure activities to enjoy, from sailing and surfing to mountain biking and hiking. And it's all so close. I would have to say, it is the BEST city I have ever been to.
Auckland – City of Sails
Auckland is a vibrant and friendly place with immense cultural diversity. The
re is always something going on, with street festivals, carnivals and food festivals being regular events. Auckland offers everything you need for a truly Kiwi experience. Whether you prefer city living, suburbia, or a rural setting, Auckland offers the lot.

Sparkling waters catch the eye and beckon from almost every point in Auckland, New Zealand's largest city, also known as the "City of Sails" and you'll find "plenty to ignite your imagination here. It's a place packed full of the surprising, the creative and the inspirational. Come discover it all for yourself. As the name suggests New Zealand is young compared to countries in Europe but it's not short of history.
Things to do in and around Auckland
From the Auckland War Memorial Museum to the Howick Historical Village or the Auckland Maritime Museum, Auckland offers plenty of places where you can learn about the history of our land.
If you want a break from the hustle and bustle you can go to the Auckland Zoo, take a walk through the beautiful Botanic Gardens, through native bush land in the Waitakere Ranges or the many Reserves right here in the central city. The beaches offer a place to relax, swim, and are dotted with cafes and fine dining restaurants.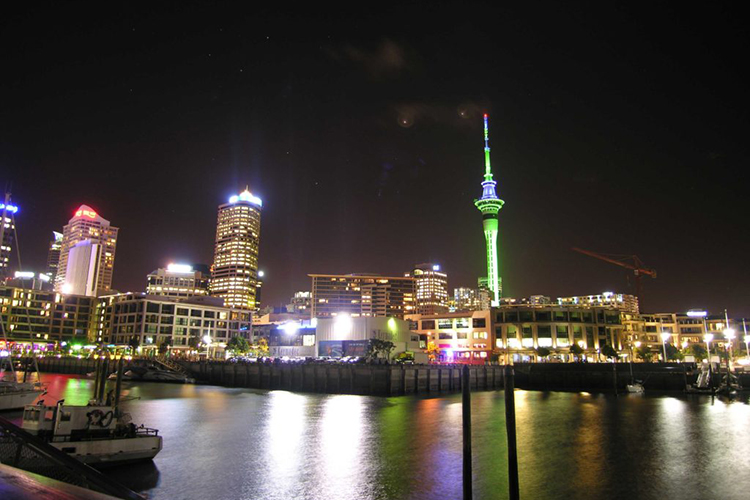 If you're a sports fan, Eden Park is the place to go. You can catch an All Blacks or Blues rugby game or watch the Cricket, and Tennis at the ASB Stadium. There are sports clubs all around the city and wider region for you to join and swimming pools and gyms in just about every suburb.
Getting around Auckland is easy, the city is never more than a car, bus or train ride away. It's also easy to get to the rest of the country being an hour away from Wellington or an hour and a half to Christchurch by plane. For the ground-level scenic-route traveller, travel by car and take the ferry to be across the Cook Strait in no time at all.
Apply and become an Au Pair
As if that wasn't enough, there is also a huge network of Au Pairs in region. Au Pairs from all agencies get together regularly for coffee, weekend trips and days out (with or without the children). Everyone connects through What's App or Facebook and there is never a shortage of friends or things to do. So… when you are considering the family you want to come and stay with in New Zealand, come to Auckland, it will be one of the most amazing times of your life.
I can't wait to meet you!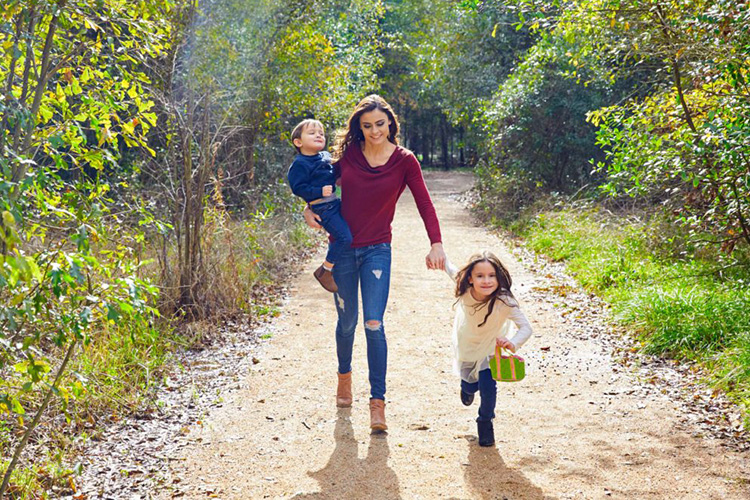 Shiree, Education Co-ordinator for the Auckland Region
PS: Auch Jayne von unserer Au Pair-Partnerorganisation schwärmt von ihrer Heimat Neuseeland – Erfahre in ihrem Beitrag, warum Wellington die coolste Hauptstadt der Welt ist. Und Maree verrät dir in ihrem Beitrag, warum die Region Waikato eine tolle Destination für deinen Auslandsaufenthalt ist und was diese alles zu bieten hat.
---
Hast du Lust bekommen, als Au Pair nach Neuseeland zu reisen und für einige Zeit in einer Gastfamilie zu leben? Dann schau dir unsere Au Pair-Programme in Neuseeland an.